About VFA.........
Sustainable Natural Resource Management Projects
Sustainable Development Programs (HIV/AIDS, Malaria prevention and control, ICT and Enterprise Development.
Networking and Linkages for Community Action and Development
VFA Community Resource and Training Centre.
Donate/Participate in VFA Programmes across East Africa
Volunteer with VFA in East Africa
Will you support our volunteers work in places like this............
or
Do you want to Become VFA's Goodwill Ambassador?
or
Enter into Partnership with VFA..................
About Volunteers For Africa Organization
VFA began work in 2001 in Kenia and has expanded programmes to other countries in East Africa. Today VFA has linked over 40 volunteers from Europe and the America's and thousands of local Kenya and Uganda volunteers.
VFA is run by a team of dedicated local and International Directors, each in charge of a Program at the Secretariat in Nairobi. There are 4 Programs, i.e. Social Development, Natural Resource Management, Monitoring and Evaluation and Volunteer Linking and Management. Each is headed by a Programme Manager, and assisted by a Programme Assistant.
On Administration, VFA has a Programmes Director, who is assisted by an Administrative Assistant, a Office Driver and a Messenger.

VFA Projects..
VFA has run a number of projects in Kenya and Uganda. Notable is the Netherlands Committee for IUCN supported Ecotourism Program at Lembus, Forestry Department supported Mpigi Forests Forestry Project, Eburru Integrated Project supported by The International Trees Foundation, and Find horn Foundation, and the Humanist Movement Supported Malaria and HIV/AIDS Campaign Program.
VFA's Contribution to Development in communities has come a long way.....................
From building of community bridges in Meru to tree planting in Mt Kenya, from excavating of water pans in Eburru to a community ecotourism in Lembus; VFA has been able to make a change in the lives of needy rural people in Eastern Africa.
All you need is just to participate in making the change happen. VFA recruits volunteers aged at least 20 years, able to speak either English or Kiswahili, are professionals or recent school leavers. So long as you want to participate in development tourism, we will give you a chance. Placements range from teachers to accountants, health and social workers, enterprise developers, computer experts, doctors and nurses...................
VFA; promoting community development through volunteerism........................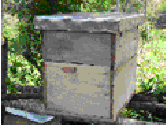 Training community groups in IT and management at VFA.
The VFA Secretariat hosts a Resource and Training Centre from where communities can learn many techniques in IT for free, and also more techniques in resource and organizational management.